News: The Daily PPA is Back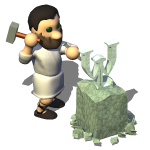 We have finally set up a mirror back to Launchpad, so you can now obtain development versions of Widelands for Debian-based Linux via the daily PPA again.
See our Download page for instructions.
---
1 comment
Posted by GunChleoc on 2020-03-16, 08:29
Comments on this Post:
Reply to Original:
Log in to post comments!