Welcome to Widelands.org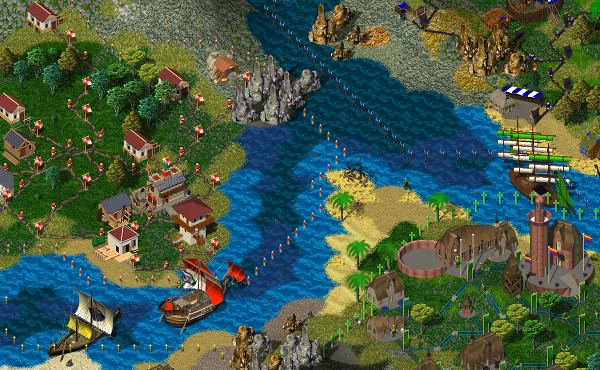 Widelands is a free, open source real-time strategy game with singleplayer campaigns and a multiplayer mode. The game was inspired by Settlers II™ (© Bluebyte) but has significantly more variety and depth to it. Still, it is easy to get started through playable tutorials.
For more information read the full description and look at some screenshots. Or you can download the latest release and just try it out for yourself.
This website is the home of the Widelands community. You are invited to visit the forums: discuss strategies, find partners for multiplayer games, help with translations, voice your opinion on graphics, music and much more.
Widelands is currently (and will always be) under development - you can get a feel for what is worked on by looking at the changelog. Everybody is invited to help out too - we need 2D and 3D artists, sound effect creators, composers, map makers, translators, test players, web programmers and C++ coders. All skill levels are welcome - just start working on something or ask in the forums for pointers.
News

Multiplayer tournament 2020: subscriptions opened
all those interested post their subscription in the thread https://www.widelands.org/forum/topic/4847/
this year, depending on participation, we may play a 2v2 team tournament if we have numbers enough
---
0 comments
Posted by king_of_nowhere on 2020-05-08, 10:56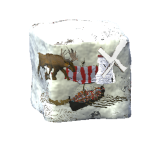 … is now in place.
A late first snow is falling in April… On Wednesday evening, the 22nd of April 2020, at 22.00 CEST, the First Snow Feature Freeze for build 21 has taken place.
What does this mean?
From now on, no further features and bugfixes will be accepted except those that have been decided to be critical for the next release. No changes to translatable strings are permitted.
When all remaining critical bugs are fixed, we will wait another two weeks and then call the Winter Time Feature Freeze.
And what does that mean for you?
You have only a few more weeks to update the translations for Widelands Build 21. Head over to Transifex (instructions can be found in our wiki) and add the missing translations for your language!
And play the current development version as much as you can and report bugs. Build 21 should be a rock solid release like all the others before it. Let's make it so.
---
2 comments
Posted by Nordfriese on 2020-04-15, 22:38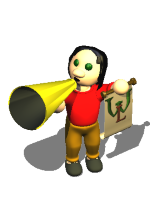 As build21 is drawing closer, let's sweeten the waiting time until the last bugs are fixed by topping each other who can produce the most beautiful screenshots showing off the latest goodies.
The rules are similar to the previous competition:
Install a recent development build (or a pull request branch targeted for b21). Do not use amazons builds since we can't be certain yet they will make it into b21.

Create a beautiful fogless game, or a nice screenshot that well illustrates a new feature

Use Ctrl-F11 to take a screenshot. See the Technical FAQ on where to find the file.

The screenshot should have a 16:9 aspect ratio, and should have a width that is no smaller than 620px. For more information on the format and further guidelines, visit freedesktop.org and search the page for screenshots/.

Upload the screenshot and a savegame as an attachment to a post under this topic. Add a title and description for the image to the post.
All screenshots that are of sufficient quality will be published in our Screenshots section on the homepage.
---
0 comments
Posted by Nordfriese on 2020-04-15, 11:21