Welcome to Widelands.org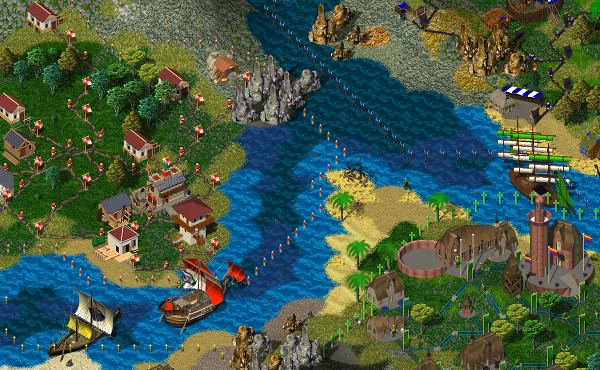 Widelands is a free, open source real-time strategy game with singleplayer campaigns and a multiplayer mode. The game was inspired by Settlers II™ (© Bluebyte) but has significantly more variety and depth to it. Still, it is easy to get started through playable tutorials.
For more information read the full description and look at some screenshots. Or you can download the latest release and just try it out for yourself.
This website is the home of the Widelands community. You are invited to visit the forums: discuss strategies, find partners for multiplayer games, help with translations, voice your opinion on graphics, music and much more.
Widelands is currently (and will always be) under development - you can get a feel for what is worked on by looking at the changelog. Everybody is invited to help out too - we need 2D and 3D artists, sound effect creators, composers, map makers, translators, test players, web programmers and C++ coders. All skill levels are welcome - just start working on something or ask in the forums for pointers.
News

The Widelands Development Team is proud to announce that the Release Candidate for Widelands 1.0 is now available for download.
Windows installer 64 bit 32 bit
Mac packages MacOS >= 10.9 or MacOS < 10.9.
Source code as .zip .tar.gz
A Flatpak package can be installed from the Flatpak beta repo
List of all downloads
---
5 comments
Posted by Nordfriese on 2021-06-08, 18:00

Widelands Tournament 2021
4th Round
As we are reaching towards a new release, hessenfarmer is hosting a tournament to test the current build for its suitability in tournament mode.
Subscriptions are now closed. The tournament has started on May 17th 2021 00:00 CEST and will last at least 5 weeks.
The Tournament 2021 is played using add-ons with a very recent development build announced shortly before the beginning. The version of the game might be updated round by round if bugs get reported and fixed during the tournament.
The Tournament is played in 5 rounds 1v1. The win condition is to create 10 fully trained soldiers and store them in the warehouses in the shortest time. Each round uses a different tribe and a different map (each map without any coal):
Amazons - Last Survivors
Atlanteans - Coal Clean Cycles
Barbarians - Char wars
Empire - Cross 8
Frisians - Colonies
---
0 comments
Posted by Nordfriese on 2021-05-02, 13:15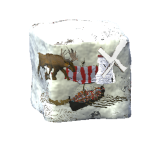 …is now in place.
The last half year since the release of Widelands Build 21 has been a golden time for development, with numerous new features added and swarms of bugs fixed. The Widelands Development Team is proud to announce that the era of the WIdelands beta build releases has come to an end, and the first-ever stable release Widelands 1.0 will be released this summer!
The First Snow Feature Freeze for the release of Widelands 1.0 has taken place on Monday, the First of March 2021.
---
What does this mean?
From now on, no further features and bugfixes will be accepted except those that have been decided to be critical for the next release. No changes to translatable strings are desired.
When all remaining critical bugs are fixed, we will wait another two weeks and then call the Winter Time Feature Freeze.
And what does that mean for you?
You have only a few more weeks to update the translations for Widelands 1.0. Head over to Transifex (instructions can be found in our wiki) and add the missing translations for your language!
And play the current development version as much as you can and report bugs. Widelands 1.0 should be even more of a rock solid release than all the other rock solid releases before it. Let's make it so.
---
---
4 comments
Posted by Nordfriese on 2021-01-06, 12:00