Welcome to Widelands.org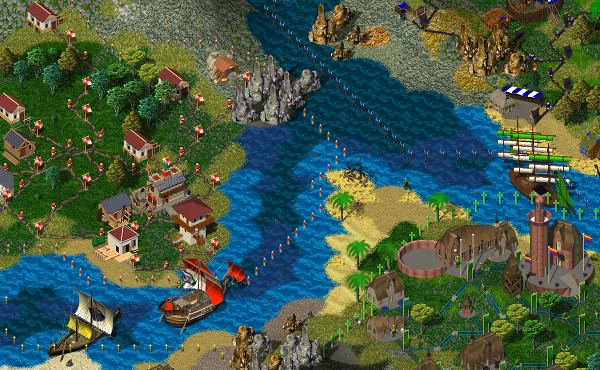 Widelands is a free, open source real-time strategy game with singleplayer campaigns and a multiplayer mode. The game was inspired by Settlers II™ (© Bluebyte) but has significantly more variety and depth to it. Still, it is easy to get started through playable tutorials.
For more information read the full description and look at some screenshots. Or you can download the latest release and just try it out for yourself.
This website is the home of the Widelands community. You are invited to visit the forums: discuss strategies, find partners for multiplayer games, help with translations, voice your opinion on graphics, music and much more.
Widelands is currently (and will always be) under development - you can get a feel for what is worked on by looking at the changelog. Everybody is invited to help out too - we need 2D and 3D artists, sound effect creators, composers, map makers, translators, test players, web programmers and C++ coders. All skill levels are welcome - just start working on something or ask in the forums for pointers.
News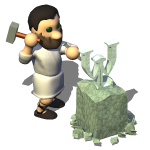 Testing development builds
As many of you may know, we do provide unofficial development packages for Windows and macOS. For Linux, we have a PPA that provides users of Ubuntu and Ubuntu derivatives with development builds.
Since we moved to GitHub the PPA hasn't been updated and the only option for users has been to manually compile Widelands from the sources. Although this has become straightforward because we provide detailed instructions and also a script that installs all necessary dependencies, some users simply want to install the development version to either discover new features that have been added or simply want to help find bugs. For those users flatpaks will be a welcome addition.
Welcome Flatpak
For those of you who don't know what Flatpaks are, head over to flathub.org and their superb FAQ to learn more about. In a nutshell, flatpaks are a distribution independent package format to distribute applications on Linux.
Flatpaks for releases had already been available for Build 19 and Build 20. Thanks to the work of scx we can now provide development builds for all distributions.
The flatpaks will be updated irregularly (every other week) to ensure that you always have the newest features and bug fixes at hand. To learn more about how to use the flathub development builds, head over to our Download Section and follow the instructions.
---
0 comments
Posted by stonerl on 2019-12-03, 11:16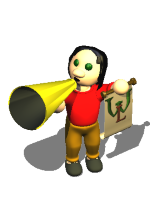 Widelands has moved from Launchpad to GitHub so that we can get access to Travis CI without having to rely on an unstable bot. You can find all our projects at the Widelands organisation now except for the media repository, which is remaining at Launchpad. We also have a list of migrated branches in the forum.
We are still in the process of working out the kinks in our new infrastructure. If you wish to help, this is what you can do:
---
0 comments
Posted by GunChleoc on 2019-09-21, 09:29

worldSavior confirms that he's our stronger player
i do a better job of defending my second place than I did the previous year.
the-x is the new revelation, with his early rush strategy.
thanks to all who participated
----------FINAL RANKING-----------
| place | player | score | bucholz | match | penalty |
| --- | --- | --- | --- | --- | --- |
| 1 | worldsavior | 4.5 | 13.5 | | |
| 2 | king of nowhere | 4 | 17 | | |
| 3 | the-x | 3.5 | 16.5 | | |
| 4 | mars | 3 | 16.5 | | |
| 5 | hessenfarmer | 3 | 14.5 | | |
| 6 | tando | 3 | 14 | | |
| 7 | kaputtnik | 3 | 10.5 | | |
| 8 | hasi50 | 3 | 9 | | |
| 9 | ektor | 2.5 | 9.5 | | 1 |
| 10 | modelllbahner | 2.5 | 8.5 | | 1 |
| 11 | gunchleoc | 2 | 15 | | |
| 12 | trimard | 2 | 13 | | |
| 13 | watchcat | 2 | 7 | | |
| 14 | laza | 1 | 12.5 | | |
| 15 | janus | 1 | 11.5 | | |
---
6 comments
Posted by king_of_nowhere on 2019-05-25, 19:17