Welcome to Widelands.org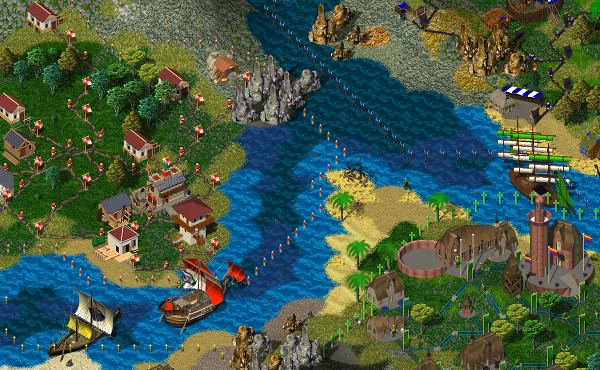 Widelands is a free, open source real-time strategy game with singleplayer campaigns and a multiplayer mode. The game was inspired by Settlers II™ (© Bluebyte) but has significantly more variety and depth to it. Still, it is easy to get started through playable tutorials.
For more information read the full description and look at some screenshots. Or you can download the latest release and just try it out for yourself.
This website is the home of the Widelands community. You are invited to visit the forums: discuss strategies, find partners for multiplayer games, help with translations, voice your opinion on graphics, music and much more.
Widelands is currently (and will always be) under development - you can get a feel for what is worked on by looking at the changelog. Everybody is invited to help out too - we need 2D and 3D artists, sound effect creators, composers, map makers, translators, test players, web programmers and C++ coders. All skill levels are welcome - just start working on something or ask in the forums for pointers.
News

The Tempo Training Tournament is about training one soldier as soon as possible to the highest level. (for each tribe including amazons). One doesn't have to participate with each tribe.
Basic rules
Results over 2 hours will be neglected.
Allowed versions of Widelands are build19, build20, bzr9220 , master5937, master6226, master6448, master6646, amazons5970, amazons5953 , amazons6086, amazons6762 or any other official version which is replay-compatible to the others. Recommend version is amazons6762.

You should start the single-player game(s) with:

Map: Escher Goose Fish
Starting position: free choice, other positions set to empty,
Starting condition: headquarters, tribe of your choice
Type of game: Free choice, endless game (no fog) recommended

If you want to participate with any tribe, you just start your game, train one soldier to the highest level and save immediately. Answer [the forum topic] with your results and upload the replay(s) plus this savegame. In case you use a version which is not listed above, notify which version of the list is replay-compatible.

There is no limit for participants to upload their games. You can try to build better a better settlement and reach an even better time.
Reaching the fastest time gives a point - for each tribe. Who reaches most points wins the tournament. If there is a tie, the player with the fastest result in total wins.
The tournament will end 26st of April 2020, 6pm CEST.
More information and current rankings are available on the forum.
Many thanks to WorldSavior for organizing this tournament!
---
0 comments
Posted by GunChleoc on 2020-03-29, 09:37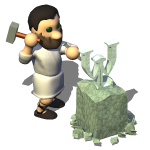 We have finally set up a mirror back to Launchpad, so you can now obtain development versions of Widelands for Debian-based Linux via the daily PPA again.
See our Download page for instructions.
---
1 comment
Posted by GunChleoc on 2020-03-16, 08:29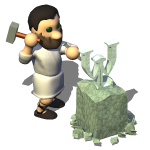 Testing development builds
As many of you may know, we do provide unofficial development packages for Windows and macOS. For Linux, we have a PPA that provides users of Ubuntu and Ubuntu derivatives with development builds.
Since we moved to GitHub the PPA hasn't been updated and the only option for users has been to manually compile Widelands from the sources. Although this has become straightforward because we provide detailed instructions and also a script that installs all necessary dependencies, some users simply want to install the development version to either discover new features that have been added or simply want to help find bugs. For those users flatpaks will be a welcome addition.
Welcome Flatpak
For those of you who don't know what Flatpaks are, head over to flathub.org and their superb FAQ to learn more about. In a nutshell, flatpaks are a distribution independent package format to distribute applications on Linux.
Flatpaks for releases had already been available for Build 19 and Build 20. Thanks to the work of scx we can now provide development builds for all distributions.
The flatpaks will be updated irregularly (every other week) to ensure that you always have the newest features and bug fixes at hand. To learn more about how to use the flathub development builds, head over to our Download Section and follow the instructions.
---
0 comments
Posted by stonerl on 2019-12-03, 11:16