News: Tournament 2016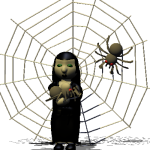 A tournament
To celebrate the arrival of build 19 and the immediate availability of build 19 RC-1, king_of_nowhere offered to organize another tournament. As reigning champion (together with his team mate) of the last tournament he will also return to defend his title.
The tournament is for single players, but king_of_nowhere considers throwing in a phase of team games with randomly shuffled teams. The exact format of the tournament is to-be-determined when we have the exact number of participants.
Please sign up publicly on the tournament forum thread or by PMing king_of_nowhere directly. Please include
the tribe you want to play in the first game,
your timezone,
and the days and UTC timeslots you are most likely able to play.
Signup runs till November 13.
Updates will be posted in the thread and/or on the tournament wiki page.
UPDATE: Official news, turn pairing and schedules will be posted in a new thread:
https://wl.widelands.org/forum/topic/2750/
The rules, the tentative schedule and the maps that will be played have all been announced.
---
1 comment
Posted by SirVer on 2016-10-27, 07:25
Comments on this Post:
Reply to Original:
Log in to post comments!