News: Map contest: Final community voting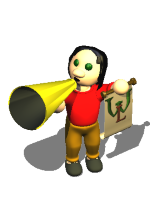 The members of the jury agreed on the maps for final community voting. If you like to participate in this voting, please take a look at all nine maps and try to give an objective vote for your favourite map afterwards.
Following maps are the final candidates:
__Crater__by Tarrei
Four mountains by Quappo
Islands at war by Tuxlands
Last Bastion by Another Barbarian
Mystical Maze by Tuxlands
Rendez-Vous by Quappo
The far north by Another Barbarian
The pass through the mountains by Quappo
Three warriors by Quappo
If you want to download the maps and/or to vote for your favourit one, please visit our contest page (Now offline).
Note: You will need a current SVNBuild for some of these maps to load. You will find information on such builds on our contest page.
---
0 comments
Posted by Nasenbaer on 2008-09-06, 20:10
Comments on this Post:
Reply to Original:
Log in to post comments!