News: Official Plans for Build13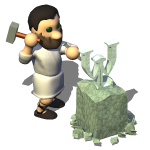 Already half a year has gone since Build12 was released. Many bugs were fixed and many features added. And so I am proud to announce our plans for the next official release Build13:
Feature freeze will be at Monday 27th October. Only new graphics, translations and bugfixes will be accepted from that day on.
The release candidate will be packed and officially announced on our website around Sunday 2nd November.
And finally the official release will follow two weeks later, if no major release blockers are found
So let's look forward to make Build13 even more stable than all releases before.
---
0 comments
Posted by Nasenbaer on 2008-09-30, 21:30
Comments on this Post:
Reply to Original:
Log in to post comments!