News: Build 13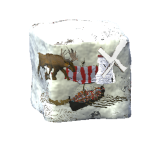 Feature freeze for Build13 takes effect today.
From now on, until after the final release no new features are accepted. This time frame is thought for bug fixes, translation updates and last graphic and sound additions.
If you want to help to translate Widelands to your mothertounge, please start as soon as possible.
The release candidate will be packed around 2nd November.
---
0 comments
Posted by Nasenbaer on 2008-10-26, 23:10
Comments on this Post:
Reply to Original:
Log in to post comments!