News: Enhancements to the online encyclopedia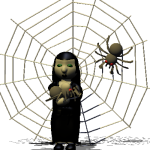 The online Encyclopedia got some enhancements:
For a worker the building where he works at is shown and linked
For a ware the building where it is produced is shown and linked plus the worker which produces this ware is shown and linked.
Additionally a new Checkbox was added, which, once checked, shows the "internal name" for the item (Ware, Worker and Building). The internal name is relevant for scripting scenarios and having it here in the encyclopedia is much better then digging for it in the files init.lua which are spread in the data directory.
Hopefully you like it

---
3 comments
Posted by kaputtnik on 2018-03-18, 15:34
Comments on this Post:
Reply to Original:
Log in to post comments!