News: Schedule your games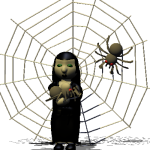 The website has new module
trimard has written a new module for the website: Scheduling. There you can find easily other players for playing widelands online. How does it work:
After login you can find a new entry called 'Playtime Scheduler' in the login box which links to the new module. The module has two parts:
Define your playtime and find a game: Here you can submit your preferred dates and times for playing. Doing so other users can find you and can write you a private message.
Show other users playtime: Just see at wich date and times other users are available.
In case you have any questions or suggestions about this module, please write it in the forum thread: game scheduling module.
Many thanks to trimard for this cool feature

---
1 comment
Posted by kaputtnik on 2018-02-19, 15:33
Comments on this Post:
Reply to Original:
Log in to post comments!