News: Winter Freeze for Build 19 Tonight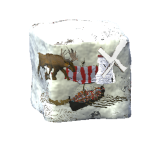 No more bugs have been found, so Widelands will go into Winter Freeze tonight. This means that no more code changes will be made unless a critical bug is found within the next week. We will prepare a release candidate after that.
We have created some screenshots and a sneak peak video for you. Enjoy!
---
8 comments
Posted by GunChleoc on 2016-10-17, 19:39
Comments on this Post:
Reply to Original:
Log in to post comments!