News: Widelands stream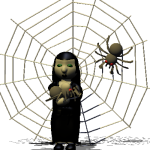 Widelands Live Stream
This Saturday, Vassili and Cyberpangolin will play a long game of Widelands and live stream it for everybody to enjoy. The stream will be in French.
Start is on Saturday, around 9.30am CET. The game is streamed at http://www.twitch.tv/VassiliJeux.
Forum threads: English, French
---
7 comments
Posted by SirVer on 2015-10-28, 16:26
Comments on this Post:
Reply to Original:
Log in to post comments!