News: Update on the Update on b18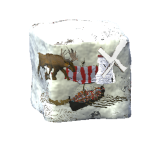 One more update for build 18...
Today we fixed the last critical bug for b18 (again :)). That means that we can go again at testing for another two weeks. If nothing bad shows up - I am quite confident now that nothing will, because we fixed quite a lot of subtle and not so subtle bugs - we can bring out the release candidate in two weeks time.
So head over to the Downloads Page and grab the nightly for your OS.
---
8 comments
Posted by SirVer on 2014-01-18, 16:08
Comments on this Post:
Reply to Original:
Log in to post comments!