News: Update on build 18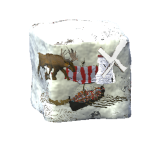 Widelands build 18 still in the making...
This is a quick update what is going on with b18. The tournament found a lot of bugs in the seafaring and expedition code and we are still fighting them down. We had to partially lift the feature freeze for a while too because the bugs could not be fixed in a minimal invasive manner - we require only small changes while on feature freeze. Right now, there is still on particular nasty bug outstanding and we are chipping on it - but after this one is fixed we will need another couple of weeks testing to ensure the correctness and stability of the bug fixes. I currently estimate b18 might be available around December, but who knows what will hit us?
---
8 comments
Posted by SirVer on 2013-11-02, 10:24
Comments on this Post:
Reply to Original:
Log in to post comments!