News: Map Contest: The winners...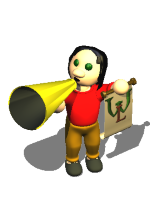 Dear community,
the community poll for the map voting is over for quite some days and it took me so long to announce the winner of the map contest?
Well, yes. Things worked out differently than initially expected - as always: "never expect anything" ;). Take a look at the final results of the poll -> here <- and you will most likely see the problem I face(d). The first place is plain and simple to see, the third place as well (one map, that did not receive a vote), but the second place...
It is pretty clear to me, what happend to the second place(s) - and it fits directly to what I have written some days ago in a comment of the poll - "It is not easy to decide upon the best map of those nine, as all of them have their specific style and none of them can be named loveless or boring. So to say: you all did a great job :)!"
The winner
The winner of the contest is Kristin with her map Calvission!
Congratulation Kristin!!!

The second place is hold by (random name order): fk, Einstein13, Teppo, Robnick and Jenia with their maps (as well random order): Twin Lagoons, Trident of fire, The Nile, River Explorers, Long long way, Kings and Queens and Fellowships
Congratulations fk, Einstein13, Teppo, Robnick and Jenia!!!

The prices
Now it gets a bit harder for me: I promised two t-shirts for the winners - the first goes to Kristin, but the second? ... Well to keep fairness, there won't be a second t-shirt.
However as a small replacement, I invite each of the five second placed to a coffee, a beer or a doner kebab (what ever you prefer) - as soon as we meet somewhere... Hard to manage? Who would travel some hundreds kilometers for a coffee or a beer (but maybe a doner kebab)?
Well I really hope we will manage to organize another !WiHack soon - and maybe this will be one more reason for each of the second placed to join in and meet us at the !WiHack.
Conclusion
The second Widelands map contest has been a very exciting competition for me and it brought Widelands, what it was supposed to: Some great new seafaring maps.
I thank all participants, all testers and voters and of course all co-helpers, who fixed bugs in our Website as well as in Widelands itself and of course the jury.
Thank you for this great map contest!
---
4 comments
Posted by Nasenbaer on 2013-08-30, 13:59
Comments on this Post:
Reply to Original:
Log in to post comments!