News: Feature freeze for build16-rc1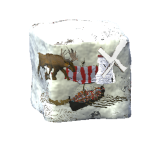 Build16-rc1 is around the corner
The last bug that was targeted for build 16-rc1 has been fixed today! We can therefore go forward with the release. The next step is the final feature freeze which was fixed for 28th March. So you have one more week to translate widelands in your own language. Congratulations to the German, French and Dutch translator team which have already reached 100%!
One week later, on 4th April the release candidate will be made public.
Testing and having fun
Next weekend, we will put the current trunk version through its paces again to make sure that there are no critical bugs. We will play on 26th and 27th March using the current trunk revision (r5891 or later). Please grab a nightly build or build widelands yourself and join in. You can meet us in the IRC Channel and on the game server. Please also comment here if you plan to join in and when.
I am so excited! I am looking forward to another play day because this is always good fun and I am so proud of build 16 already, so I cannot wait to show it to the world! The widelands community is just the most awesome thing ever and keeps making widelands better and better.
Update: Feature freeze is now in place! One more week, folks. Keep playing and testing trunk!
Update: We will play some more this weekend, meet us in the IRC Channel on most of saturday and sunday!
---
13 comments
Posted by SirVer on 2011-03-19, 15:34
Comments on this Post:
Reply to Original:
Log in to post comments!