News: Profile support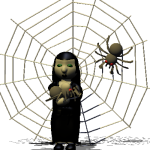 And a new feature...
Just wanted to mention briefly that we have a new feature: Profiles. You can now enter information about yourself and configure some site specific stuff in your profile. Click here to view and edit it; you might also want to turn some notifications on or off.
A special thing is that you can also upload an avatar for yourself. And we will continue to improve stuff, next (bigger) things on the list are gravatar, timezone support and per-user time formatting support (The UI for this is already in place, but it has no functionality so far).
As always, leave comments, send in bug reports and enjoy the site!
---
0 comments
Posted by SirVer on 2009-03-15, 21:54
Comments on this Post:
Reply to Original:
Log in to post comments!