News: Website now publicly developed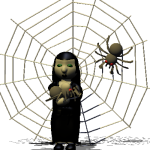 The widelands website is now an officially tracked project on launchpad.net. If you find something that is broken here or that you like to have chaged, head over and file a bug report here:
https://bugs.launchpad.net/widelands-website/+filebug
The project site is here:
https://launchpad.net/widelands-website
On a site note, content restoration is advancing. News items are all restored, the wiki had some pages missing which are currently readded. The old forum is lost forever, so are the screenshots and the polls.
---
1 comment
Posted by SirVer on 2009-02-28, 13:29
Comments on this Post:
Reply to Original:
Log in to post comments!