News: Fixed problem in maploading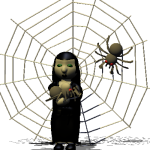 Because of the widelands map contest we already got some new bug reports for the editor. Beside some other, the awkwardest was fixed in current SVN:
If you created a map but did not set the starting positions of the players, the editor automatically saved them at the coordinates (-1,-1). During loading of that map Widelands than crashed and explained that (-1,-1) are not coordinates on a 64x64 map (or similiar). This bug was fixed. All maps showing this problem should be loadable again with current Widelands SVN versions. An update is recommended. If you don't want to compile widelands yourself, you might find inofficial precompiled versions here (Linux) and here (Windows) (no longer).
---
0 comments
Posted by Nasenbaer on 2008-08-15, 08:02
Comments on this Post:
Reply to Original:
Log in to post comments!