News: Widelands mentioned in Language Revitalization Blog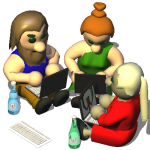 For those wo are curious about what your current chieftain is up to outside of Widelands, I was recently interviewed by a language revitalization blog. Widelands received a central part in the presentation. You can read the blog at Conquering digital worlds in Scottish Gaelic.
---
3 comments
Posted by GunChleoc on 2017-04-06, 13:57
Comments on this Post:
Reply to Original:
Log in to post comments!