News: Website code update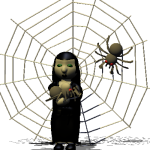 As you might have noticed the code of the website must be updated to a newer Django version. See Call for testing for further explanation.
Because of the update the site wl.widelands.org will be down for around 2 hours. The update will start on:
Monday 07.18.2016, 15:00 CET (UTC: 13:00)
Hopefully all is working afterwards

UPDATE:
Seems like all is working. Feel free to inform me when something goes wrong!
---
5 comments
Posted by kaputtnik on 2016-07-09, 19:54
Comments on this Post:
Reply to Original:
Log in to post comments!