News: WiHack Blog: Third Day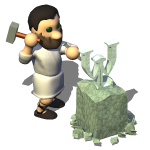 Wihack Day 3
First: last few hours of day 2: At approximately 3am I hit one of the sofas here at the entropia and I missed a historic event: the first ware that was transported on a ship from one port to another. Nicolai has quite something to show for this weekend.
The wihack is not over yet, but it feels like we will not keep hacking all day today. We are tired since we didn't get much sleep and nicolai needs to travel home, so he will leave us in ~30 minutes. Today was cleanup and polish day: We fixed some of the bugs that were discovered from the tireless play testers from the forum and this will likely continue till tonight. No biggy new feature is worked on right this moment so I feel it justified to begin the summary post of things that were done. I will keep this updated as stuff pops up.
Participants in Karlsruhe
5 people were dedicated to widelands in the entropia this wihack. I will present them to you in order and tell you what they did for us in this sprint session.
Nomeata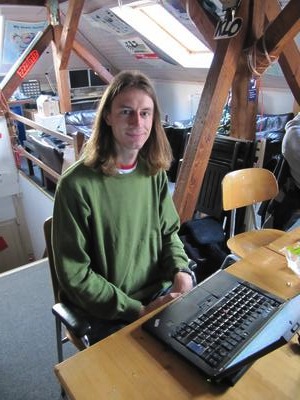 His proudest achievement is the new clicking cursor: the hand you use in widelands to click things will now really move its finger when you click on a building. But his main work was in redoing the statistics menu: the plot area now can show more time areas and you can select them via a nice slider. Buttons that have a toggle state are now shown pressed or depressed as well. And he sped up the rendering of the plotting lines. Ohh, and he fixed many a bug in the UI code.
Shevonar
Shevonar committed himself to bug hunting. He fixed soo many of them, e.g. there was a bug when you updated a building it would sometimes suddenly 1.5 times on the map. Fixed. The wares help was not alphabetically sorted in other languages. fixed. The graphics in the building window in the background are now centered and nicely toned down. Similarly the display of wares in wares queues has been optimized by him. All very noticeable and nice changes.
Ixprefect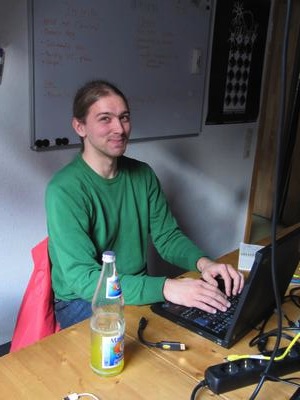 The man of many names (nicolai, nha or ixprefect) continued the efforts from the last wihack and worked on ships. Ships can now be build and they deliver wares between harbors in a useful fashion. That is, if you would have two harbors on two islands and a ship, you would already have a useful sea-faring. Expect to see this soonish in a scenario!
Kristin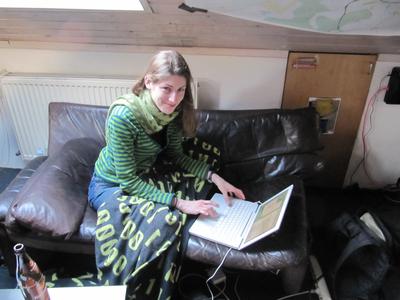 Kristin looked through all maps shipped with widelands and looked if they are fair, if they can be played in team, if they are scenarios and so on. This is a grinding task that took forever but it is necessary to sort the maps into categories so that you can rely on the multiplayer maps to be playable by every tribe and to be fair.
!SirVer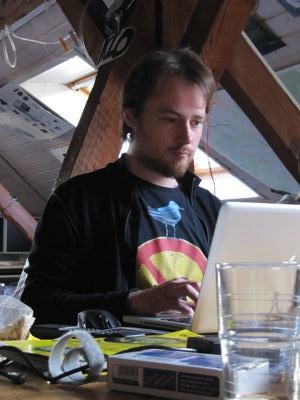 I did some work before the wihack which lead logically to the work I did here: I began adding the possibility to choose the number of wares you want in production and constructionsites and finished the work here. This was the groundwork for the dismantle site which I did finish here as well. I did a lot of CPU optimizations before the wihack and fixed the problems and corner cases that remained here as well. And I introduced the framework for adding help texts to the windows. I am looking for people who are interested in writing building help texts. Oh, and I fixed some bugs as well.
Remote Participants
Thanks goes out to the guys in the chat, the play testers who had bug reports ready for features that were only just introduced and especially Tino who did not drop the ball on the nightly builds: we had constantly fresh builds from trunk ready for windows users to enjoy.
Wrap up and summary
This !WiHack was different. Less people, but more focused work. And fantastic new features (nearly) ready for prime time. My summary is: the socializing aspect was bigger with more people, but the work per person was bigger on this wihack. It was loads of fun and I enjoyed it totally. I am also very impressed and proud with what we achieved all together in this time.
I am really looking forward to testing the new stuff in-game!
---
9 comments
Posted by SirVer on 2011-11-06, 16:09
Comments on this Post:
Reply to Original:
Log in to post comments!