News: Fixed erroneous win32 Setup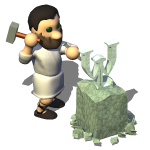 Unfortunally the Windows Setup of Build13rc on Sourceforge.net was erroneous. This issue was fixed, so now you should be able, to download and use the Windows Setup from !SourceForge.
---
0 comments
Posted by Nasenbaer on 2008-11-18, 21:40
Comments on this Post:
Reply to Original:
Log in to post comments!