Map: The Lava pit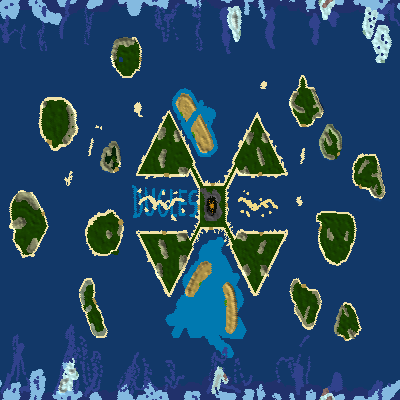 Description:
This is my second map. I put alot more time and effort into it, to make the playing experience more fun. I hope you enjoy it! This is a great map for 1v1v1v1 or 2v2. Should also be fun to play against tradepost AI. Plenty of ressources available on the whole map. Don't be fooled by the size. It won't play out as big, since there is a lot of water, surrounding the main Island. I advice playing HQ-Hunter or Territory victory condition, since ALL the Island only have one harbor spot.
Comment by uploader:
Comments are appreciated

This map has alot of ressources. So it's also very well suited for people still learning on how to build a good economy.
It still should be fun for experienced players, since the main island is not as big as it might seem.
Basic Information:
| | |
| --- | --- |
| Author: | Dugles |
| World: | One World |
| Dimensions: | 400 x 400 |
| Max. Players: | 4 |
| Downloads: | 30 |
| Comments: | 0 |
| Rating: | |
| Upload: | by Dugles at 2020-03-21, 22:22 |
This map requires a version of Widelands build 21 or newer!

Download this map
Comments on this Map:
Reply to Original:
Log in to post comments!