Map: Magic Mountain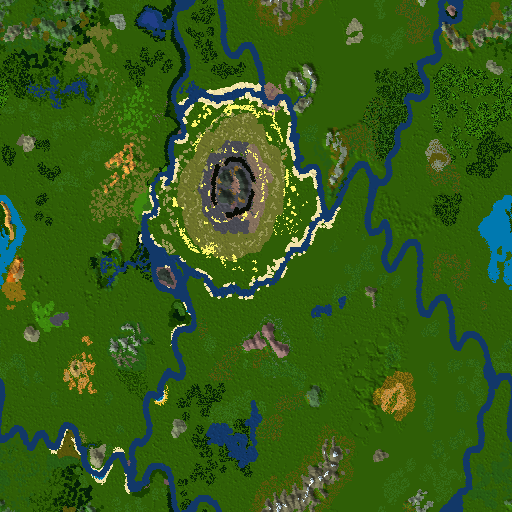 Description:
Your tribe has lived in this landscape for centuries but you only know the world around your village. But ancient legends tell a story of a magic mountain that is very hard to find and even harder - if not impossible - to reach. It is said to bring infinite wealth to the tribe that gets to it first. Since you are the new leader of your tribe now you have decided to start your journey throug a river landscape to find the Magic Montain and become a legend of your tribe yourself.
Hint:
8 Players; Very big map; Long Play; Many details to discover
Comment by uploader:
Dear fellow widelanders! This is my first map - I regretted to choose the biggest one a few times - but I worked on it for hours and I hope y'all like it! :) Have fun with it and please, if you like, give me some feedback so I can get better at making fun maps for us all! Stanzusknaxus
Basic Information:
| | |
| --- | --- |
| Author: | stanzusknaxus |
| World: | One World |
| Dimensions: | 512 x 512 |
| Max. Players: | 8 |
| Downloads: | 1087 |
| Comments: | 7 |
| Rating: | |
| Upload: | by stanzusknaxus at 2018-03-27, 02:11 |
This map requires a version of Widelands build 19 or newer!

Download this map
Comments on this Map:
Reply to Original:
Log in to post comments!