Map: Fire and Water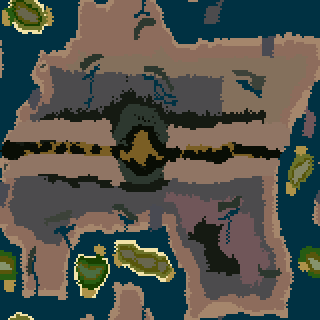 Description:
Both the fire and the water separates them unless someone builds a boat then the water is no longer a barrier.
Hint:
There is only one gold mine for each tribe on the main land. It is marked by a standing stone. There are two whole islands of gold - build a boat.
Comment by uploader:
This map is for two tribes.
There is only one gold mine on the main land for each tribe. There are two islands full of gold; but which ones?
Other resources are plentiful; both on the main land and on the islands.
You MUST build boats to travel to the other tribe and to get to the gold islands.
Comments are welcome and will be appreciated even if they appear negative - I am still learning

Basic Information:
| | |
| --- | --- |
| Author: | Lawrence |
| World: | One World |
| Dimensions: | 160 x 160 |
| Max. Players: | 2 |
| Downloads: | 427 |
| Comments: | 0 |
| Rating: | |
| Upload: | by Lawrence at 2020-12-24, 11:57 |
This map requires a version of Widelands build 19 or newer!

Download this map
Comments on this Map:
Reply to Original:
Log in to post comments!