News: Widelands has moved to GitHub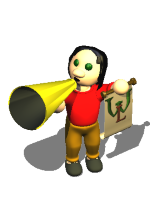 Widelands has moved from Launchpad to GitHub so that we can get access to Travis CI without having to rely on an unstable bot. You can find all our projects at the Widelands organisation now except for the media repository, which is remaining at Launchpad. We also have a list of migrated branches in the forum.
We are still in the process of working out the kinks in our new infrastructure. If you wish to help, this is what you can do:
---
0 comments
Posted by GunChleoc on 2019-09-21, 09:29
Comments on this Post:
Reply to Original:
Log in to post comments!