News: New downloads section: Artworks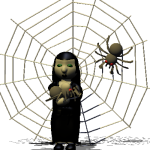 Eye candy for all of us!
We had plenty of highlights recently and here is one more: Chuck, our tireless elder of graphics, managed to get all the tiny Widelands workers together to take some group photos! Use this opportunity to get to know "your" tribe from another side than the game.
The images were listed and uploaded by Kristin and are available to be downloaded as desktop wallpapers on WidelandsArtwork. So have a look at all the detailed people working for your fun while you are playing!
---
5 comments
Posted by SirVer on 2010-11-22, 13:04
Comments on this Post:
Reply to Original:
Log in to post comments!