News: Maps database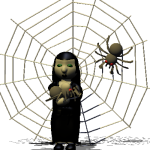 Widelands map database online...
For the first time ever, we have a sophisticated maps exchange platform available four our dearest community. This was a much requested feature for the page. Now you can upload and share your self made maps or comment on maps made by others. And most important: you can download any map in the database for your endless playing pleasure.
You can find the map database here or by going through Download menu.
---
5 comments
Posted by SirVer on 2009-04-05, 18:08
Comments on this Post:
Reply to Original:
Log in to post comments!