News: Page nacks and outages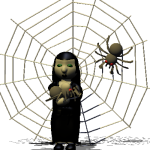 We had some ongoing problems with our database and the xoops system. We had to restore a SQL table from backups and while we were on it, we updated the complete server.
While no crucial data was lost, some problems might occure - especially for newly registered users. Also the update might bring issues which have not yet surfaced. Therefore, if you experience any problems with the site, do not hesitate to contact DaaL or Nasenbaer with detailed problem descriptions.
Kudos goes to Nasenbaer. Due to his fast detection and report of the site errors, a fast fix was possible -- thanks to him, we got away again with something less than a black eye.
---
0 comments
Posted by SirVer on 2007-07-30, 22:14
Comments on this Post:
Reply to Original:
Log in to post comments!